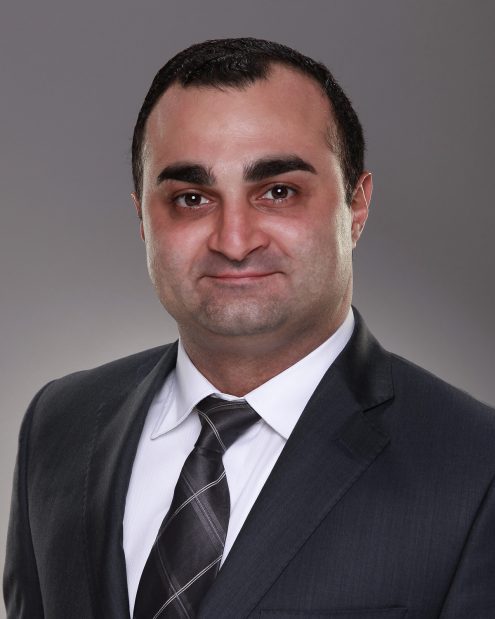 Haik Chilingaryan, Esq.
Main Office:
450 N. Brand Blvd., Suite 600 Glendale, CA 91203
Mr. Haik Chilingaryan is the Founder and Principal of Chilingaryan Law. He is also an entrepreneur, published author, and commentator on TV.
Mr. Chilingaryan publishes informational material on a monthly basis in the "Media" section of "chilingaryanlaw.com". Many of the publications are in the form of articles. They provide an in-depth analysis in the different areas of law. Certain publications contain combinations of written and visual content.
In October 2018, Mr. Chilingaryan was the keynote presenter of the "199A In A Nutshell" webinar. The presentation discussed how taxpayers could qualify for the deduction that is available to business owners under the new tax law. In October 2017, Mr. Chilingaryan was the keynote speaker of the "Estate Planning For The Modern Family" seminar, where his presentations covered a wide range of topics from tax planning to asset protection.
In January 2018, Mr. Chilingaryan became the host of a weekly TV program on the ARTN television network, which aired every Friday and Sunday at 7 p.m. The program was primarily in the Armenian language and it highlighted the legal issues that were particularly important to families, business owners, and investors.
Mr. Chilingaryan has also performed extensive research on Like-Kind Exchanges and has been published in the "Mertens Law of Federal Income Taxation", which is the oldest tax treatise of the United States. In addition to Mertens, Mr. Chilingaryan has contributed to "Tax Facts Q&As" with research on spendthrift trusts, domestic asset protection trusts, and health care trusts.
Mr. Chilingaryan is a member of the Armenian Bar Association. In his spare time, he enjoys swimming, playing tennis, and spending time with his family and friends. Mr. Chilingaryan is fluent in Armenian and possesses conversational proficiency in Russian.