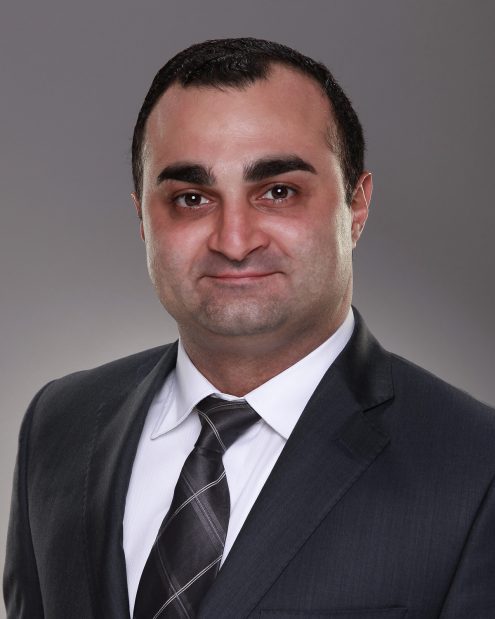 Haik Chilingaryan, Esq.
Main Office:
450 N. Brand Blvd., Suite 600 Glendale, CA 91203
Mr. Haik Chilingaryan is the founder and principal of Chilingaryan Law. He is an attorney, entrepreneur, published author, and commentator on TV.
Mr. Chilingaryan hosts a weekly TV program on the ARTN network, which airs every Friday and every Sunday at 7 p.m. The program is primarily in the Armenian language and it highlights the legal issues that are particularly important to families, business owners, and investors. In December 2017, he appeared on "ARTN News" to discuss the impact of the GOP tax plan and how the proposed changes could affect the residents of California. Following that appearance, he has become a frequent guest on ARTN News, where has provided analysis on different events, such as the impact of a government shutdown. He has also been a guest on Rubina Live and New Day.
Mr. Chilingaryan has also performed extensive research on Like-Kind Exchanges and has been published in the Mertens Law of Federal Income Taxation, which is the oldest tax treatise of the United States. In addition to Mertens, Mr. Chilingaryan has contributed to Tax Facts Q&As, a widely revered publication among tax attorneys and accountants, with research on spendthrift trusts, domestic asset protection trusts, and health care trusts.
Mr. Chilingaryan has also been the keynote speaker of the "Estate Planning For The Modern Family" seminar, where his presentations covered a wide range of topics from tax planning to asset protection.
Mr. Chilingaryan is a member of the San Fernando Valley Bar Association. In his spare time, he enjoys swimming, playing tennis, and spending time with his family and friends. Mr. Chilingaryan is fluent in Armenian and possesses conversational proficiency in Russian.