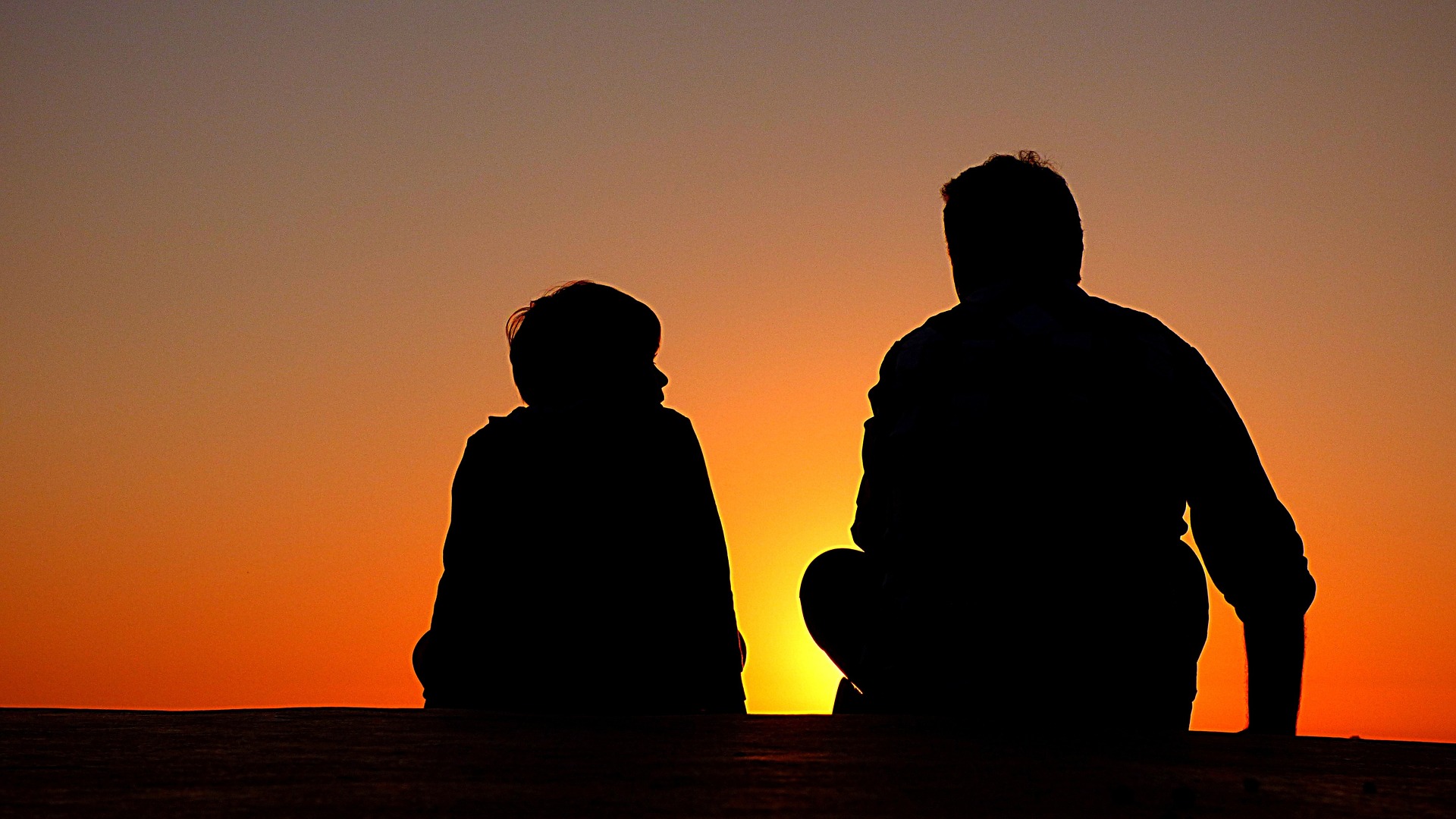 Is Estate Planning Only For Rich People?
Let's begin by debunking an age-old myth that somehow estate planning is only pertinent to those people who have a significant amount of wealth. There are many compelling reasons for anyone to have an estate plan. One such reason is to prevent the courts from making decisions on your behalf, especially in such a manner that you would probably not want to be made in the first place. In addition to overriding your wishes, the court proceedings may come with a heavy price tag and take a very long time before all the dust settles.
In essence, effective estate planning solves matters of life and death. It allows you to decide who will make health care and financial decisions in the event a mental or physical condition renders you disabled or incapacitated. It also allows you to determine who will inherit your assets and when those assets will be inherited. Similarly, estate planning allows you to determine who will inherit your business in the event you are disabled, incapacitated or dead. It also provides you with the tools you need to protect your children and any family members with special needs.
In today's world of advance science and medicine, estate planning is evermore essential since people live longer now than in recorded history. Consequently, living longer makes us more susceptible to suffering from complicated illnesses or diseases. The more complicated the condition, the more resources it may take to battle that condition. Additionally, onset and progression of some medical conditions may be acute and rapidly progressive. We have all heard stories of someone in good health tragically passing away within a month of a sudden diagnosis of a terminal illness.
There are also events that occur purely by happenstance. Someone may cross the street in break daylight and get run over by a car. For the rest of his life, the pedestrian is stuck to a wheelchair and his family is forced to find some ways to offset the emotional, physical, financial, and social implications of his disability. To make matters worse, the family may now have to prove to the courts that they should be granted with the authority to make all of the health care and financial decisions on behalf of their disabled family member.
When that family member dies, they may now have to prove to the courts that the decedent intended to pass everything he owned to them after his death. This of course creates an opportunity for predators to intervene in the court proceedings in order to obtain some portion of the estate. Another common downfall in this context is family disputes.
It may be that one family member feels more of an entitlement to the estate than the other. So now, two siblings are set to duel in court to determine who gets the fair share. Of course, each thinks that he or she is entitled to a greater share. One of them claims she should get more of the estate because she was the one who took care of the dying parent, while her brother claims he should get more because he was the one who arranged all of the finances, which resulted in a substantial increase in the value of the estate.
Perhaps the best way to illustrate what set of disasters lack of planning may lead to is to share Eli's and Vicky's stories. Eli was a 75-year-old man who suffered from a terminal illness. His niece was a criminal defense attorney, who has been encouraging her uncle to engage in proper estate planning for several years. Eli was a man of modest means and he did not believe he would ever need an estate plan.
Ever since Eli was diagnosed with his terminal illness, his family has suffered tremendous hardships, including conservatorship, because Eli did not have an estate plan that addressed the matters related to his health and finances in advance. While he eventually understood the value of estate planning as a result of these hardships, the last thing Eli wanted to think about while he was in his deathbed was consulting with an attorney who would craft a plan according to his wishes. As a man of faith, Eli firmly believed that he was going to defeat his terminal illness. Therefore, he decided to postpone the design and implementation of his estate plan until he was cured of his illness.
On a beautiful sunny Sunday afternoon, Eli started experiencing chest pains, which quickly progressed to a heart attack. His wife of 45 years bursted into tears as she felt that she was about to lose the only man she ever loved. After taking several deep breaths, she called 911. Ten minutes after her call, the paramedics arrived. Upon arrival, they realized that if they did not get Eli to the hospital immediately, he would die.
While the paramedics were rushing Eli to the hospital, Vicky was in her car grooving to her favorite song, "Hit the Road Jack". As she approached the middle of the intersection, the paramedics ran the red light and crashed into her coupe. The paramedics ran some tests and realized that Vicky was also facing death. Another emergency vehicle arrived at the scene and took both Eli and Vicky to the hospital.
Shortly after arriving at the hospital, Vicky fell into a coma, which eventually led to her being on life support. Since the hospital was not in possession of any relevant documents, the doctors began searching for Vicky's next of kin in order to determine whether Vicky should remain on life support. Unfortunately, Vicky did not have documents that revealed who might have authority to make health care decisions on her behalf, especially decisions that dealt with end-of-life matters.
At the time of her hospitalization, Vicky's only living relatives were her two young boys and her cousin Connie who lived in Boston. Connie immediately petitioned with the court to become Vicky's conservator in order to have the authority on the decision of life support on Vicky's behalf. Even though Connie had to spend $2,000 on the proceeding, she was eventually appointed as Vicky's conservator.
Over the next few days, there was an intense debate between Connie and Vicky's friends on whether they should take Vicky off life support. Following the debate, Connie decided to turn off Vicky's life support, which led to Vicky's death. Vicky was 38 years old at the time of her death. Upon her death, the only significant asset she owned was a 50% interest in a hair salon, which was worth $350,000.
Shortly after Vicky died, the police were forced to take her children into protective custody and place them in foster care. No documentation was provided that would establish who would be the legal guardian of the children in the event of Vicky's death. This was the case not only until the custody hearings concluded, but also after their conclusion. Thus, the children were to remain in foster care until the court determined the legal guardianship and custody status of the children.
In the meantime, Vicky's best friend Franny tried to convince the authorities to allow the boys to stay with her until the custody hearings concluded. However, the authorities could not honor her request because she did not have the legal authority to look after the boys. Even though Connie arrived in Los Angeles from Boston shortly after Vicky's hospitalization, she also did not have the legal authority to look after the boys.
The terrible situation the boys were placed in was beyond imagination. Not only did they just lose the only person they relied on for emotional and financial support, but they now had to live in uncomfortable circumstances with complete strangers. In the midst of all the hardship, they were constantly being dragged into court for the hearings.
There were two separate hearings that were set to take place following Vicky's death. The probate proceeding would determine who was going to inherit Vicky's assets. The custody proceeding would determine who was going to raise Vicky's children.
Vicky's ex-boyfriend and the father of her two sons, Doug, intervened in both hearings after learning of Vicky's net worth. The custody battle ensued between Doug and Connie. During the hearings, Doug met his two boys for the first time in over ten years. Even though Vicky and Connie had a falling out over the years, Vicky told many of her friends that if something happened to her, she wanted Connie to raise her children; especially since Doug was a drug addict and she did not trust him with the responsibility of raising her children. However, she did not effectuate her wishes in a legally enforceable document.
The probate proceeding was not a smooth process either, especially since Vicky's business partner, Pat, was also faced with a dilemma. Pat is a savvy businessman who owned 50% of the hair salon that Vicky operated. Pat provided the initial funding for the business, but he was a passive investor and he did not want to get involved in the day-to-day operations of the hair salon. He also did not have any experience with cutting hair.
Despite being a savvy businessman, it never crossed Pat's mind to form a succession plan with Vicky that would solve substantial issues including how the business would be impacted in the event that either he or Vicky became disabled, incapacitated or died. As such, the probate proceeding would ultimately determine who would inherit Vicky's interest in the business. During the proceeding, the court appointed the personal representative of Vicky's estate. The primary role of the personal representative was to negotiate with Pat in order to determine the best strategy for the business going forward.
If there were any previous agreements or other relevant legally enforceable documents available, not only would the issue of succession planning be solved without interference from the court, but also the transfer of Vicky's interest in the business to her heirs would likely not have been determined by the court. As the hearings were taking place, the business was not making any money. Due to the urgent nature of the transaction, Pat and the personal representative sold the business to a nationwide chain of hair salons for a price far below its market value.
Approximately fifteen months after Vicky's death, all of the hearings concluded. The total legal and other related fees amounted to $35,000. Doug was awarded full custody of the boys. Both hearings determined that Doug and Vicky had a putative marriage. In other words, there was ample evidence supporting Doug's claim that he believed in good faith that they were married, but there was a legal impediment which prevented their marriage from being recognized by the law. As such, the probate court granted Doug with nearly everything Vicky owned at the time of her death, while Connie received nothing.
At around the same time Vicky's estate was settled, Eli had another stroke. While he was recovering at the hospital, a doctor informed him of a new treatment that has been shown to treat Eli's illness. Even though the treatment has been effective on only one-tenth of the tested subjects, the doctor believed it may work on Eli since the subjects with a similar blood type as Eli have shown positive results at almost 90% of the time.
Fortunately for Eli, the treatment worked and he was cured of his illness. Even though his conviction in his faith paid off, he learned a valuable lesson. He recognized that all of the uncertainty that his wife, children and grandchildren faced when he was battling with his illness compounded the pain they felt while they were witnessing his suffering. After truly appreciating the hardships his family endured, his first act after leaving the hospital was to schedule an appointment with one of the leading attorneys in estate planning to help him craft his estate plan and pass on his legacy to his future generations.
Important Note: The stories of Eli and Vicky are a work of fiction. Names, characters, businesses, places, events, locales, and incidents are either the products of the author's imagination or used in a fictitious manner. Any resemblance to actual persons, living or dead, or actual events is purely coincidental. Chilingaryan Law or its affiliates are not rendering legal, financial, or tax advice by providing the content above. No attorney-client relationship is formed based on the information provided above. The above content is designated only for educational use. Accordingly, Chilingaryan Law assumes no liability whatsoever in reliance on its use. Additionally, certain changes in law may affect the legality of the information provided above and certain circumstances of the reader may vary the applicability of the above content to his or her situation.
Related Posts